Fitness in Seattle
Getting the Max Benefits with the MAX Fitness Approach
If you are ready to see the ultimate results from your exercise routine it is time to take a new look at your approach. Too many people are getting frustrated and even giving up their fitness because they are not seeing the results they want or expect. Getting frustrated with a boring or ineffective routine is one surefire way to give up on fitness altogether.
Instead of giving up on your workout routine it could just be time to kick it to the curb. By that we mean even more than kickboxing style. If you are ready to get serious about your fitness it's time to take it to the max as in using the MAX Fitness approach.
Many people ask us what exactly the MAX Fitness in Seattle concept involves. Is it a kickboxing class? A boot camp workout? Personal training? Or adult mixed martial arts classes? To answer this, we say yes. Yes, as to all of the above. MAX Fitness is something you have to experience to believe.
In other words it's a little difficult to put into words since you really have to take the challenge to understand everything involved with the ultimate in fitness training. You can expect:
Customized personal training that comes in a group setting. Get all the benefits of personal training while taking part in a group class atmosphere.
Martial arts cross training concepts that combine the best elements of multiple exercise approaches. Imagine kickboxing but with added elements of MMA and intensified.
A boot camp workout that goes above and way beyond your average boot camp classes. Fitness boot camp is a wonderful and unique approach to keeping fitness in fun, interesting and challenging but the boot camp you get with MAX Fitness in Seattle takes this to a whole other level.
TRX Suspension Training which blends in some fun and intense training methods. TRX is based on a system devised by an ex-Navy SEAL. Using straps with hand-holds at the end and your own body weight you can quickly see why the TRX is so effective.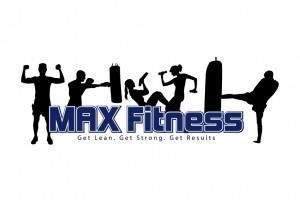 The bottom line is that you get max benefits with MAX Fitness for the ultimate in results. See life transforming changes to your physical body in no time at all once you begin to take this class. If you are ready for a fun and effective way to have better results than you ever thought possible it's time to get yourself enrolled in the ultimate fitness training.
No matter what your current fitness level is or the shape of your body, we can help you to finally see and make a difference. With MAX Fitness it is about more than losing a few pounds. This is a fun and intense way to completely transform your body, level of stamina, balance and coordination, strength and even how you feel about your body.
Regain control of your life by taking classes that will finally make a difference. Get started with your MAX Fitness in Seattle classes today.
MAX10 Fitness in Seattle – Get Lean. Get Strong. Get Results.
If you are interested in learning more about our fitness boot camps or other programs we offer, you can call us at 1-206-457-2101, or visit our website at www.maxfitnessbootcamp.com. You can also drop in and talk to some of our fitness instructors about which program would be best for you.