Rounds Testing Events May & June 2014
Logical progression and goal setting are two key components to learning any new skill.  The Rounds Club testing created by the Minnesota Kali Group is perhaps one of the best ways to learn Muay Thai, vastly improve your fitness level and keep your motivation up during the process.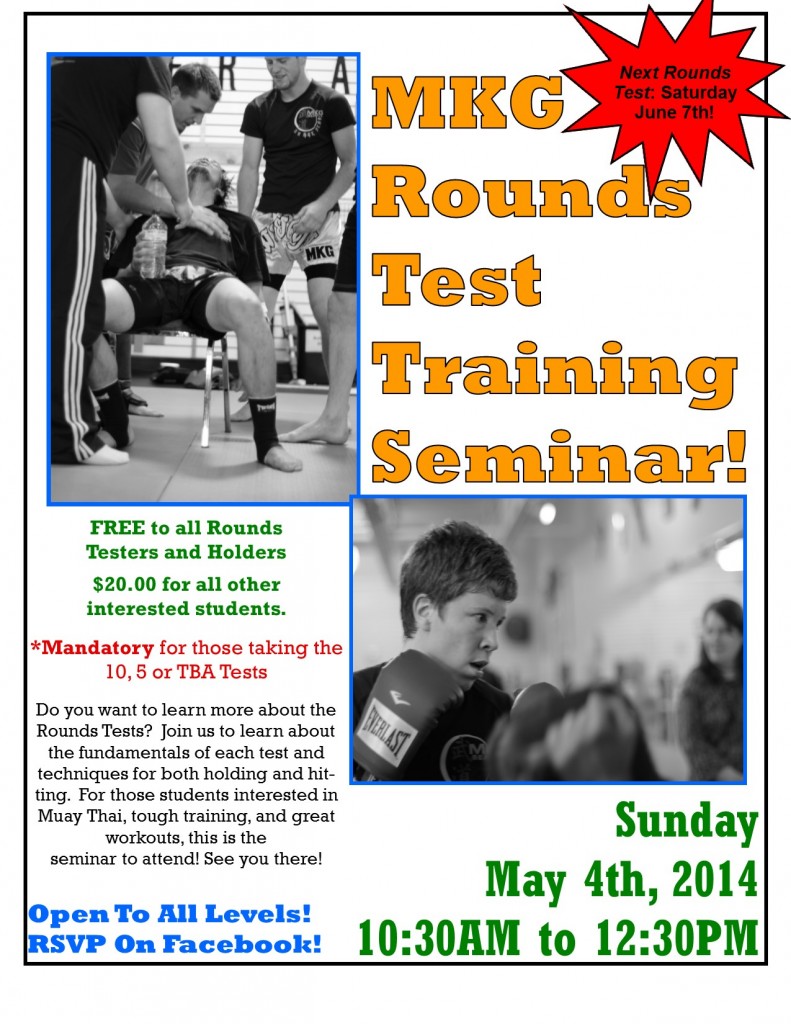 Do you want to learn more about the Rounds Tests?  Join us May 4th to learn about the fundamentals of each test and techniques for both holding and hitting.  For those students interested in Muay Thai, tough training, and great workouts, this is the seminar to attend! *Mandatory for those taking the 10, 5 or TBA Test!  FREE to all Rounds Testers and Holders!
$20.00 for all other interested students.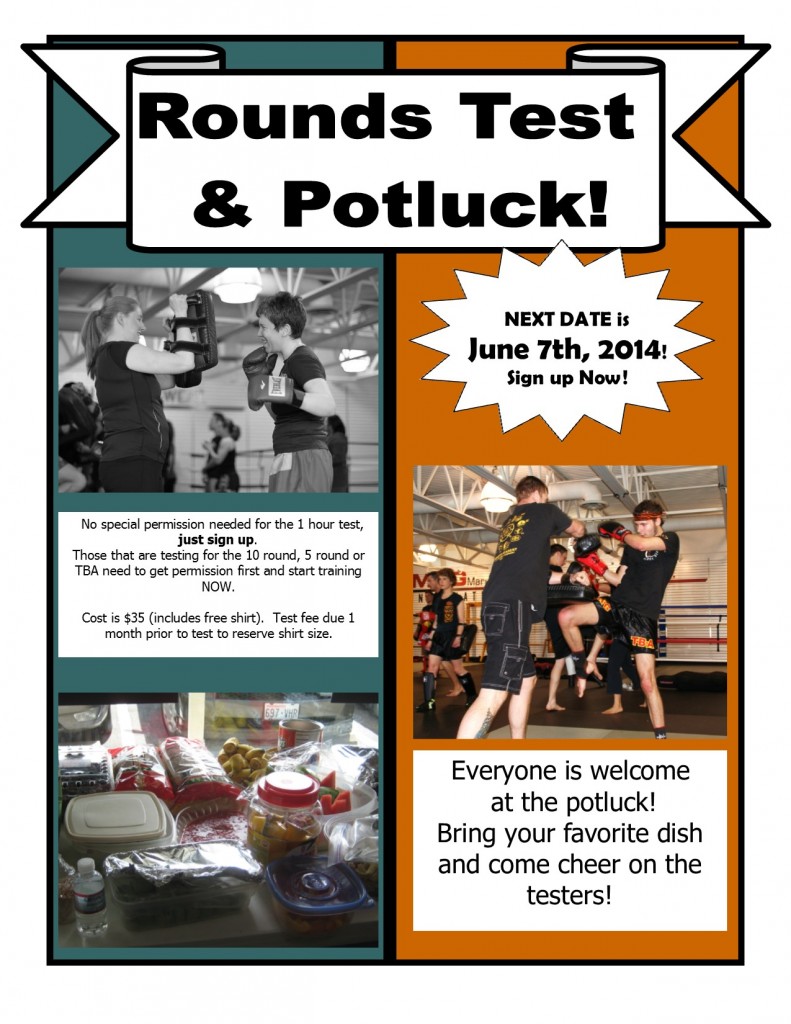 The test itself is scheduled for June 7th. No special permission is needed for the 1 hour test, just sign up. Those that are testing for the 10 round, 5 round or TBA need to get permission first and start training NOW.
Cost is $35 (includes free shirt). Test fee due 1 month prior to test to reserve shirt size.